Four Tips to Choose the Perfect Beach Towel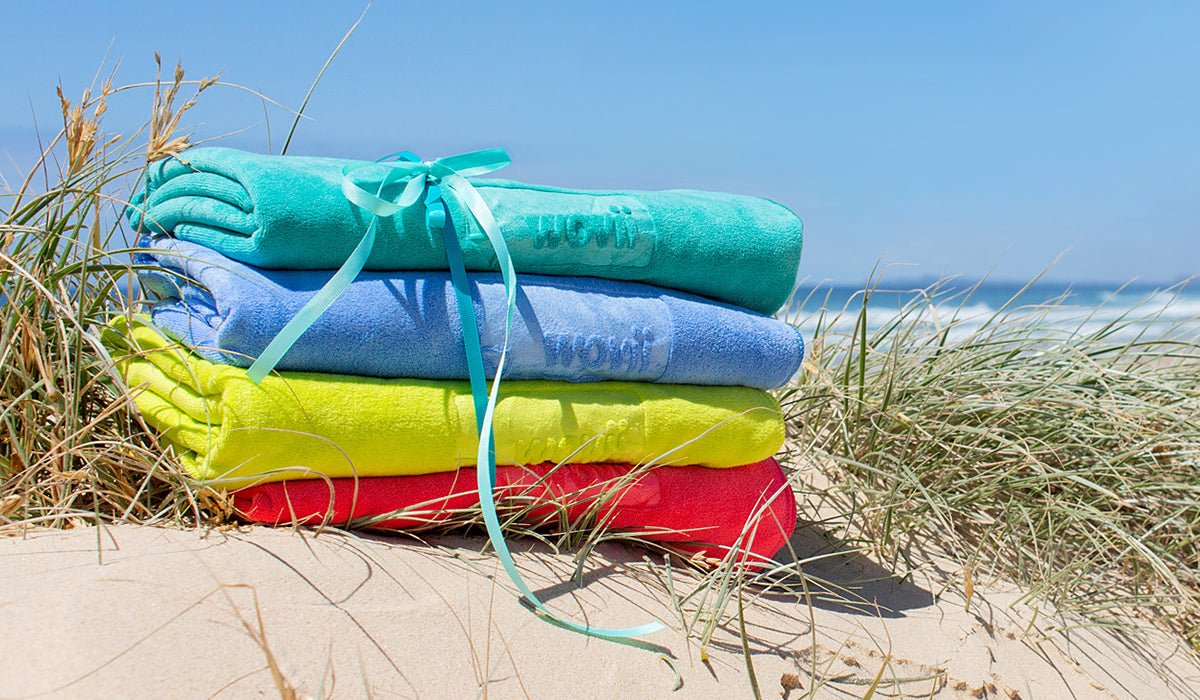 Beach towels are an essential part of any beach trip. After all, you need something to keep you covered while soaking up the sun's rays or lounging in the water. It also helps if your towel is both soft and fast-drying so that you can quickly get out of the water and back on your way to having fun in the sun! Use these four tips to choose the perfect fast-drying beach towels and add extra style and comfort to your trip!
Make Sure They Are Super Absorbent:
Towels are meant to help you stay dry and comfortable on a hot day. The last thing you want is a towel that doesn't absorb water or dries too slowly. To ensure your beach towel is as functional as it is fashionable, check if they are super absorbent when buying online or in stores. To be precise, look for a super absorbent beach towel made of quality materials like microfiber.
Choose One That's Soft and Comfortable:
If you're opting for a towel you'll be taking on vacation, choose one that will provide comfort and softness rather than one meant for exfoliation. This way, no matter where your destination, you'll have a towel that feels great every time you use it. Most people find towels made from microfiber and other similar materials more comfortable than their counterparts. In other words, go with something that feels good against your skin.
Get a Lightweight Towel:
Ensure your towel is extremely lightweight and easy to pack, which is especially important while travelling. You don't want to be lugging around a heavy, bulky towel after spending a day in or out of water. A lighter towel will dry faster than a heavier one, so it will also save you time. Lightweight towels with quick-dry technology will make them more efficient for day-to-day usage. Using these towels will be a delight as they absorb excess moisture and expel it quickly.
Pick Fluff Free Towels for Extra Peace of Mind:
One of the biggest complaints people have with most towels is that they shed. The fluff that's shed doesn't just clog your dryer, but also settles on everything from your bathroom countertop to the carpet in your living room. To cut down on fluff, it's best to avoid purchasing a super-cheap towel. Wovii's fast-drying beach towels are designed so that they do not shed. Always take time to research and choose a towel made by an established company.
A fast-drying
microfiber beach towel
is one of the most important things you can bring to the beach because as soon as you step out of the water, you need it to be dry and sand-free. So before you start shopping, remember the tips mentioned above to find the perfect beach towel that will meet all your needs at the beach or by the pool.