HOODED Wovii Kids Poncho (For ages 7 to 10)
HOODED Wovii Kids Poncho (For ages 7 to 10)
PRODUCT CARE
Before first use:
We recommend washing your Wovii before first use as minor blemishes and lint might be present from the manufacturing process. However, these will permanently vanish after a wash.
Before using, we recommend you soak your Wovii overnight in a bucket of water with a ½ cup of table salt dissolved. The salt will naturally help to lock in the colour. Then remember to wash as you would normally. Don't mix colours though, keep different colours in different buckets.
Regular washing
Wash your towels on a warm or cold wash cycle then dry them on the line in the shade or in a low heat tumble dryer.
Wash bright coloured towels separately
Don't use bleach, iron them or send them off to the dry cleaners. Fabric softeners are also a no-no when it comes to towels (more on this down the page).
Divide and conquer
Just like with other clothes, wash woviis with like colours. Never mix dark and light colours.
Woviis and fabric softener don't mix.
Using fabric softeners with woviis will reduce how well they can absorb water. Don't worry, unlike other towels, woviis will stay soft without it.
Uh-oh! I used fabric softener with my woviis. Are they ruined?
Not at all. Fabric softener just works by coating towels with a light film, which stops them from being as absorbent. Just wash them a few times, without fabric softener, and they'll regain their full drying power.

Any other questions, just flick us an email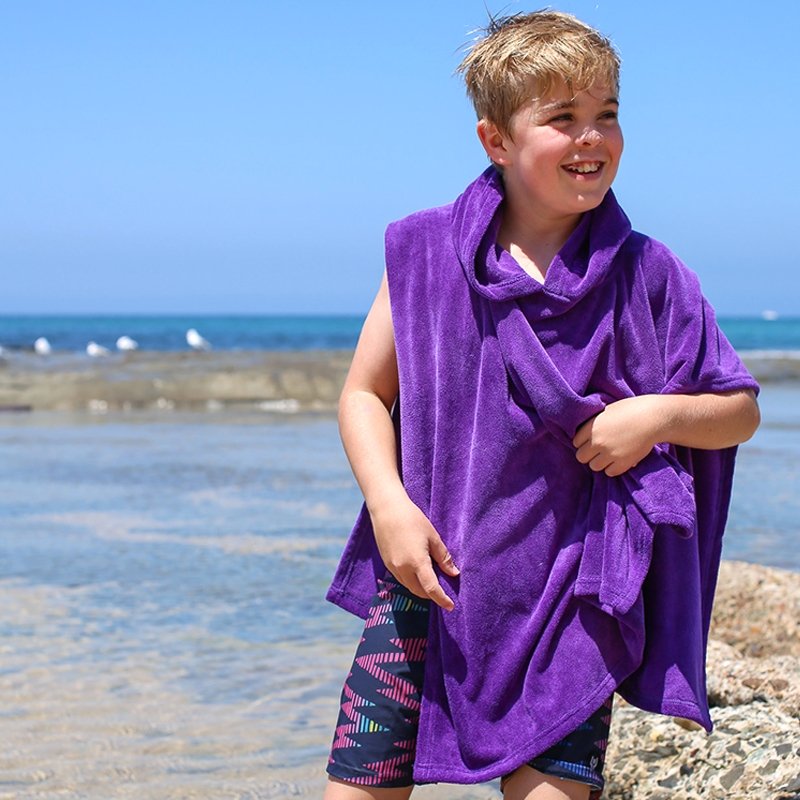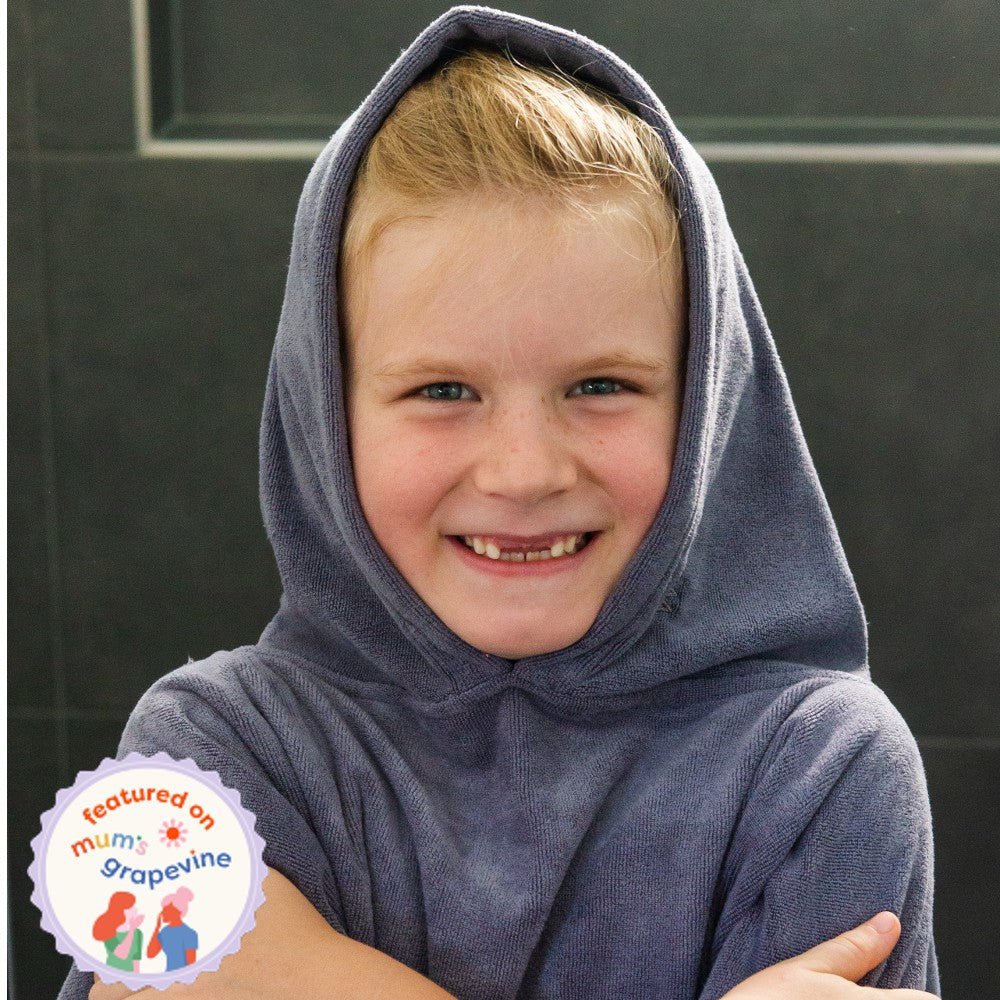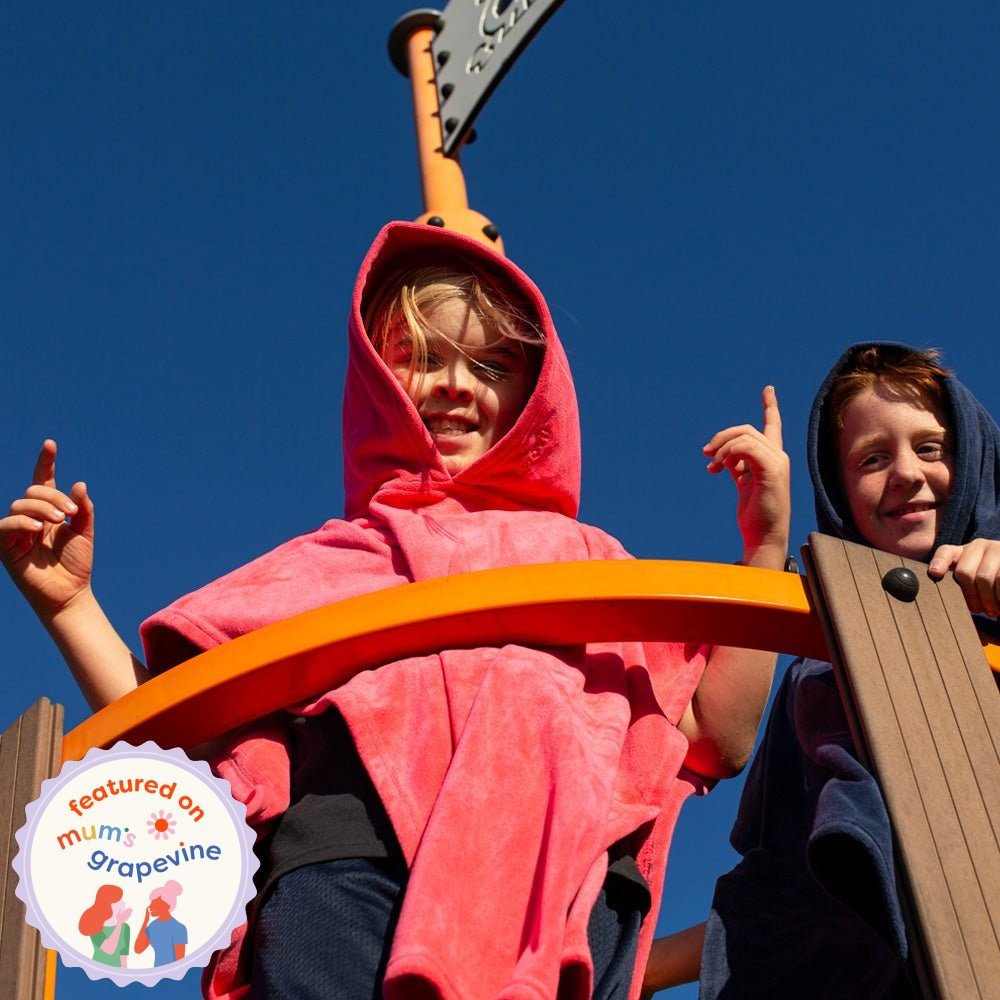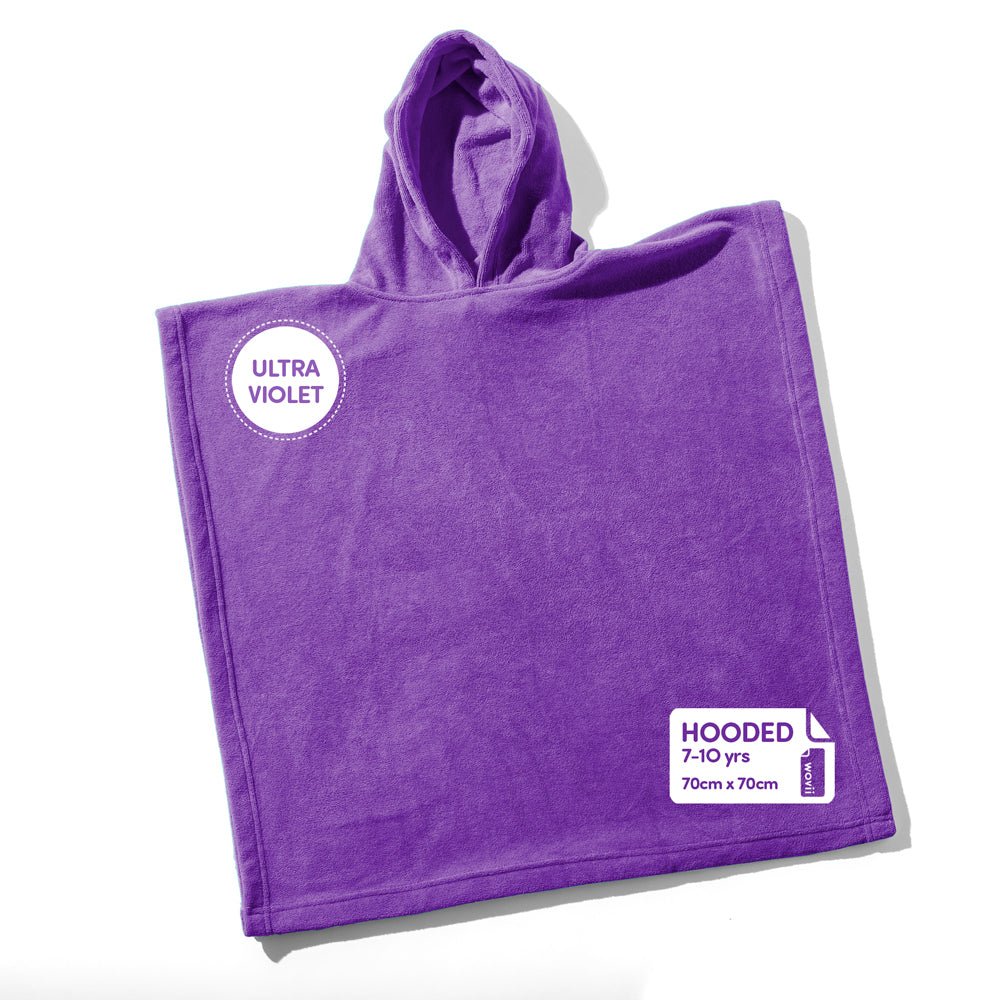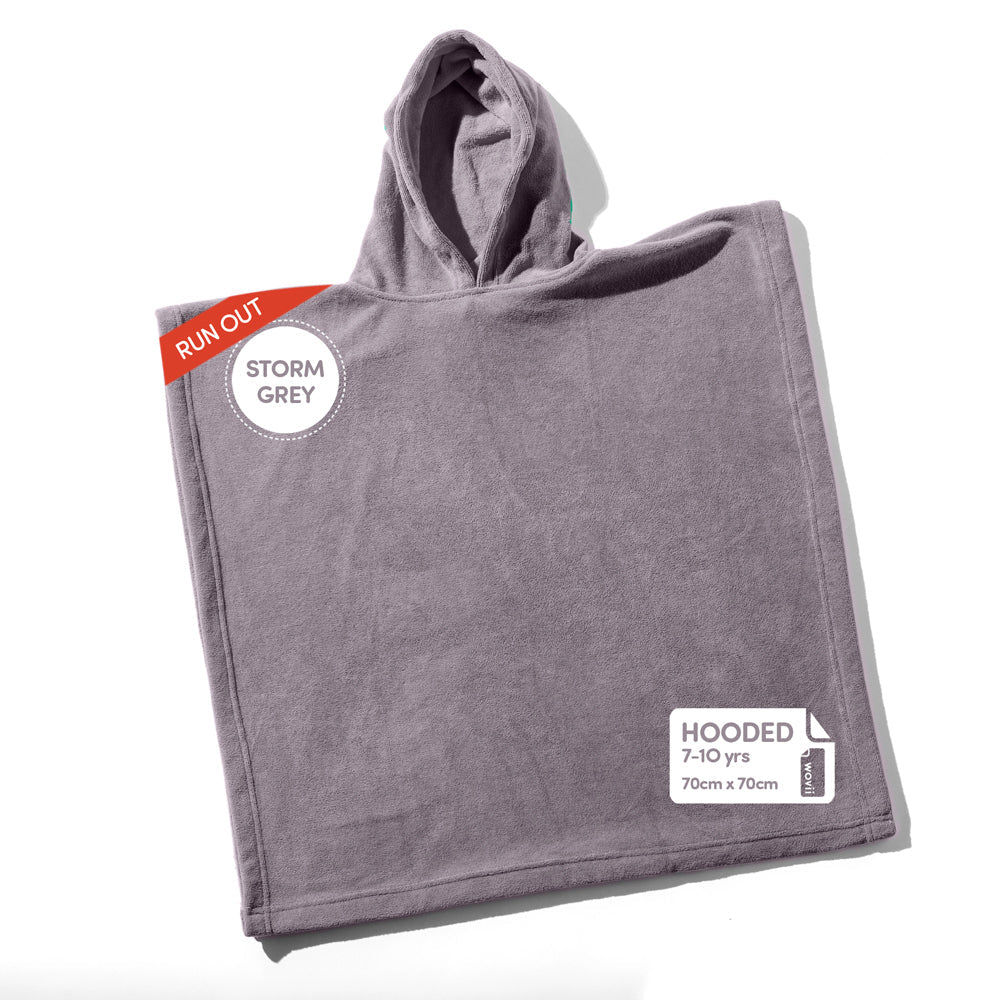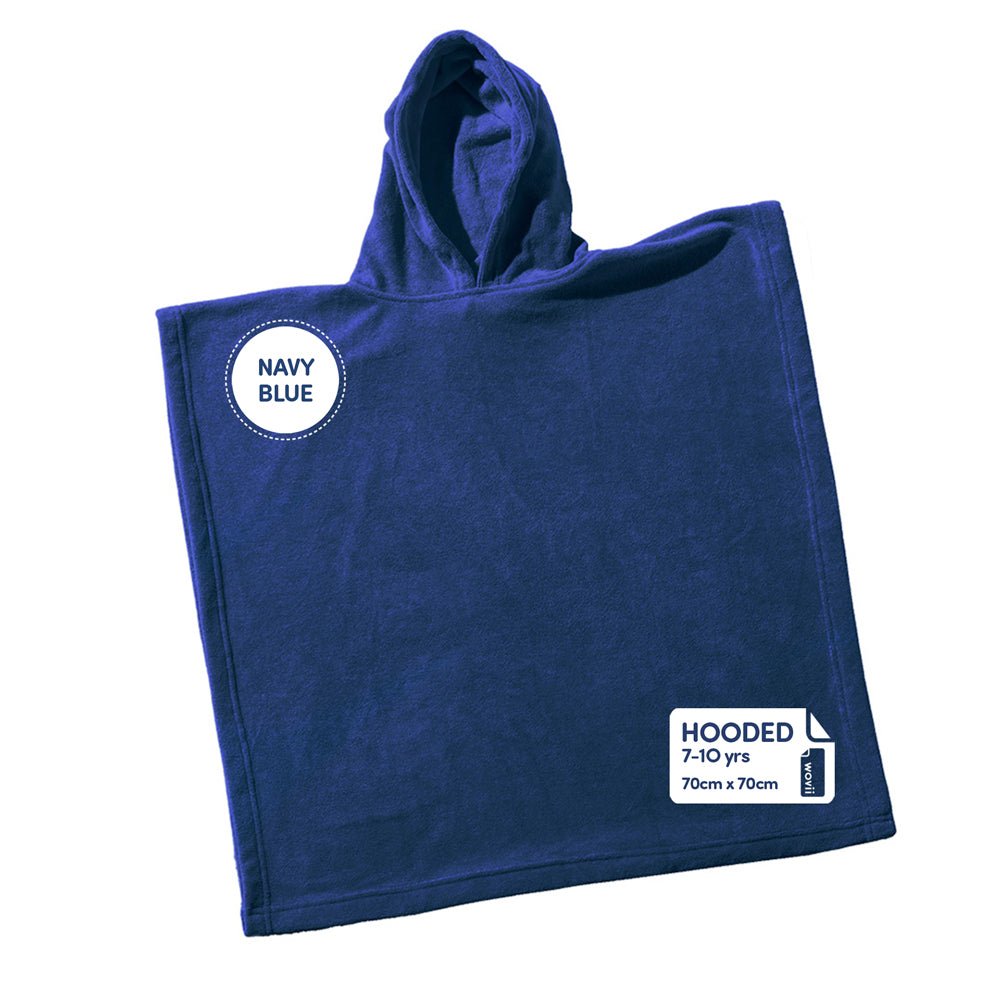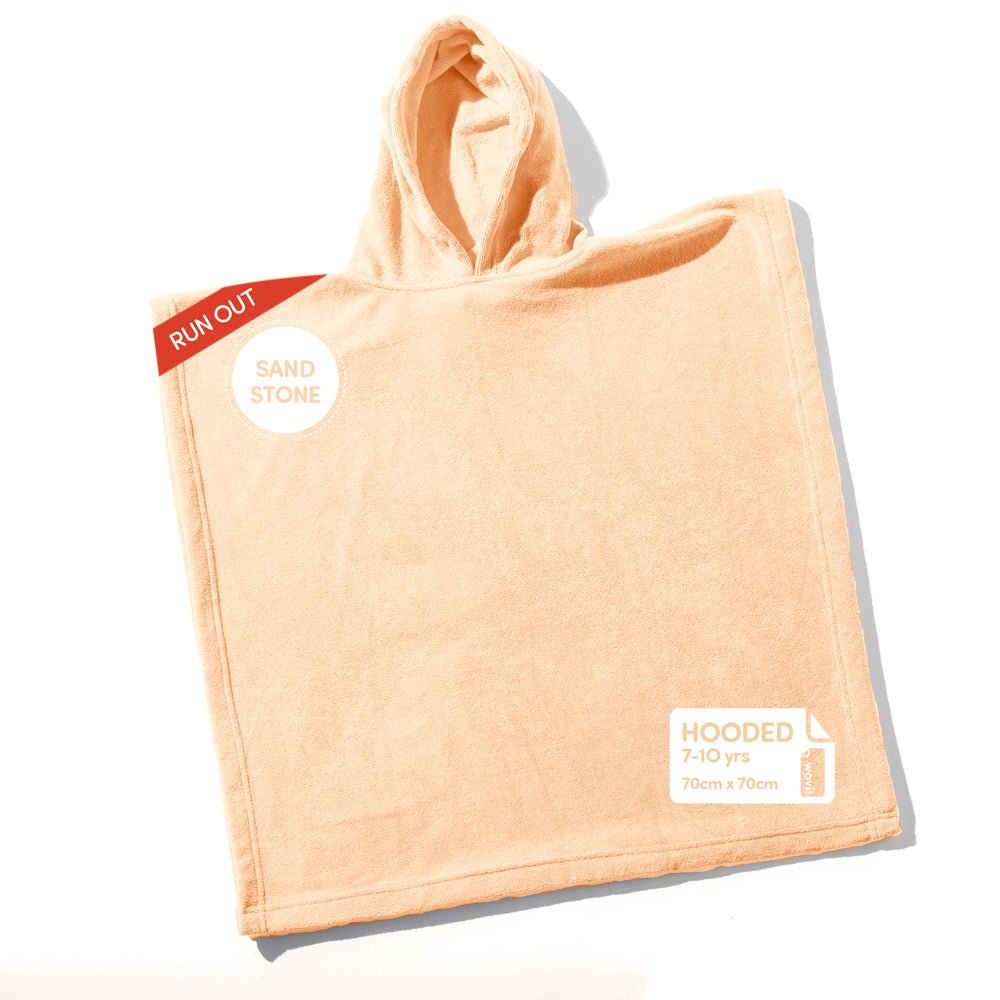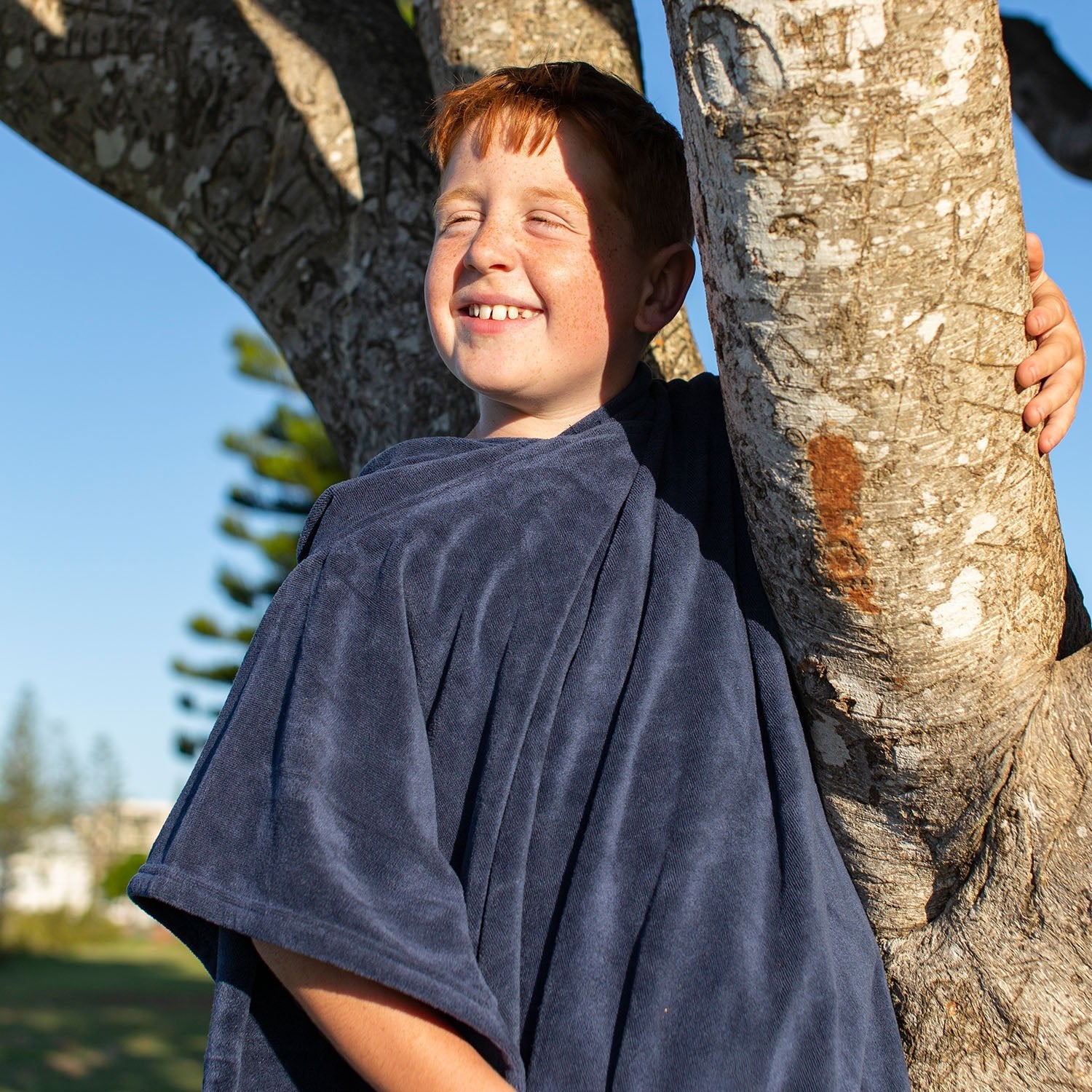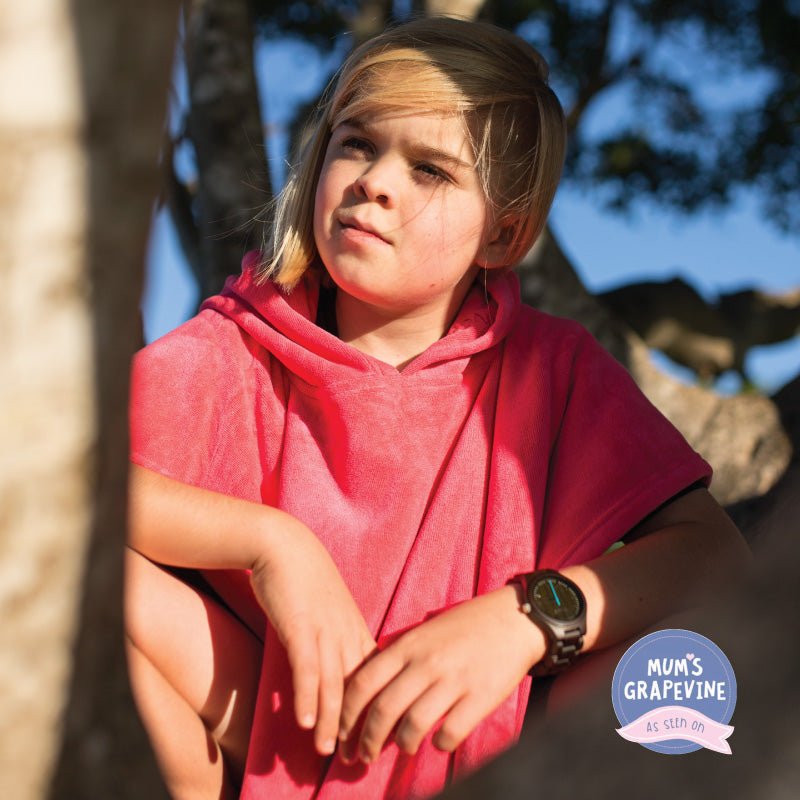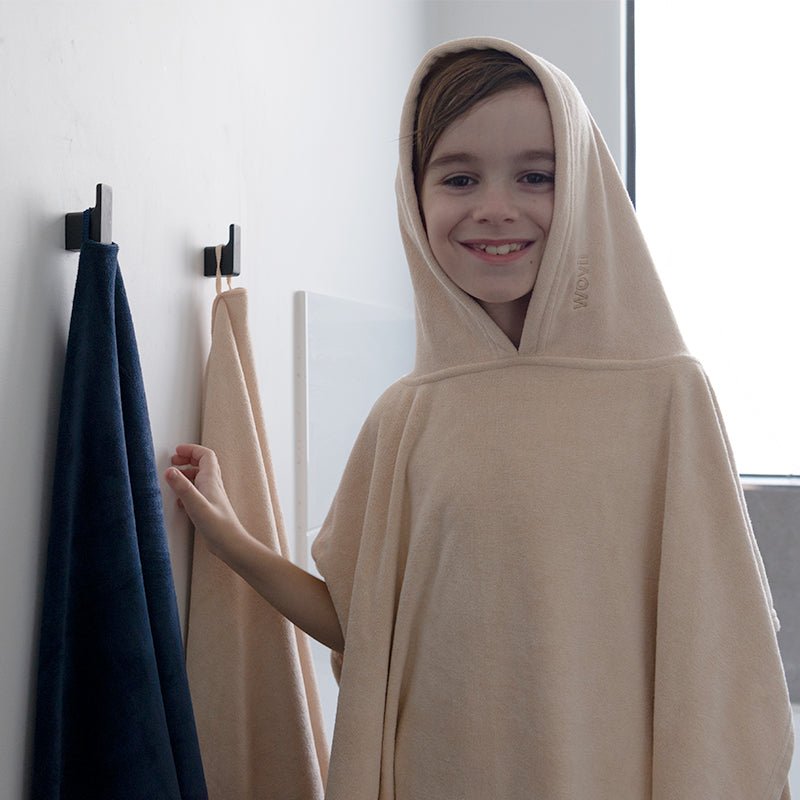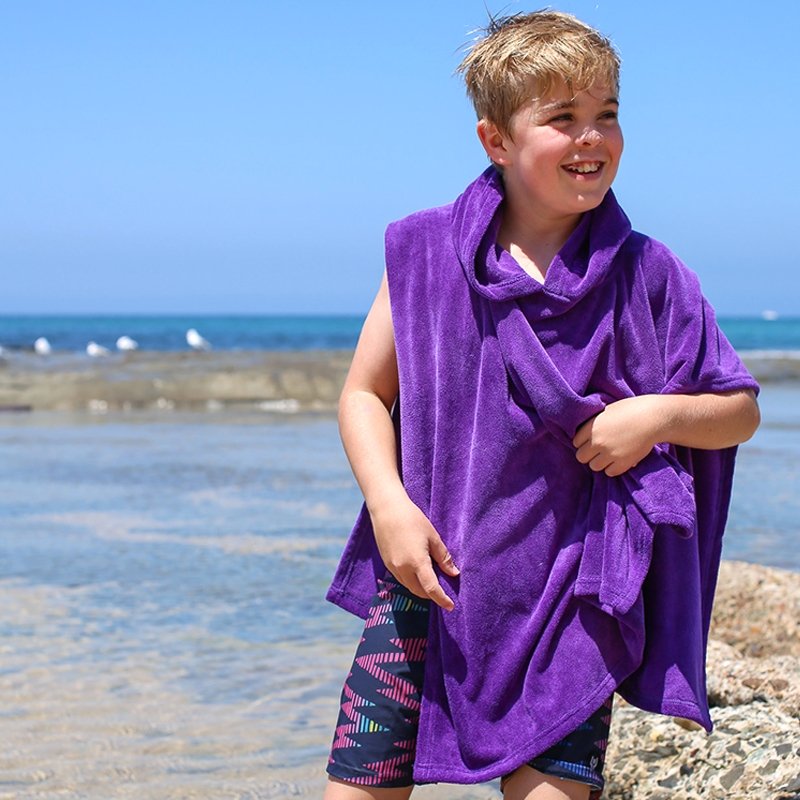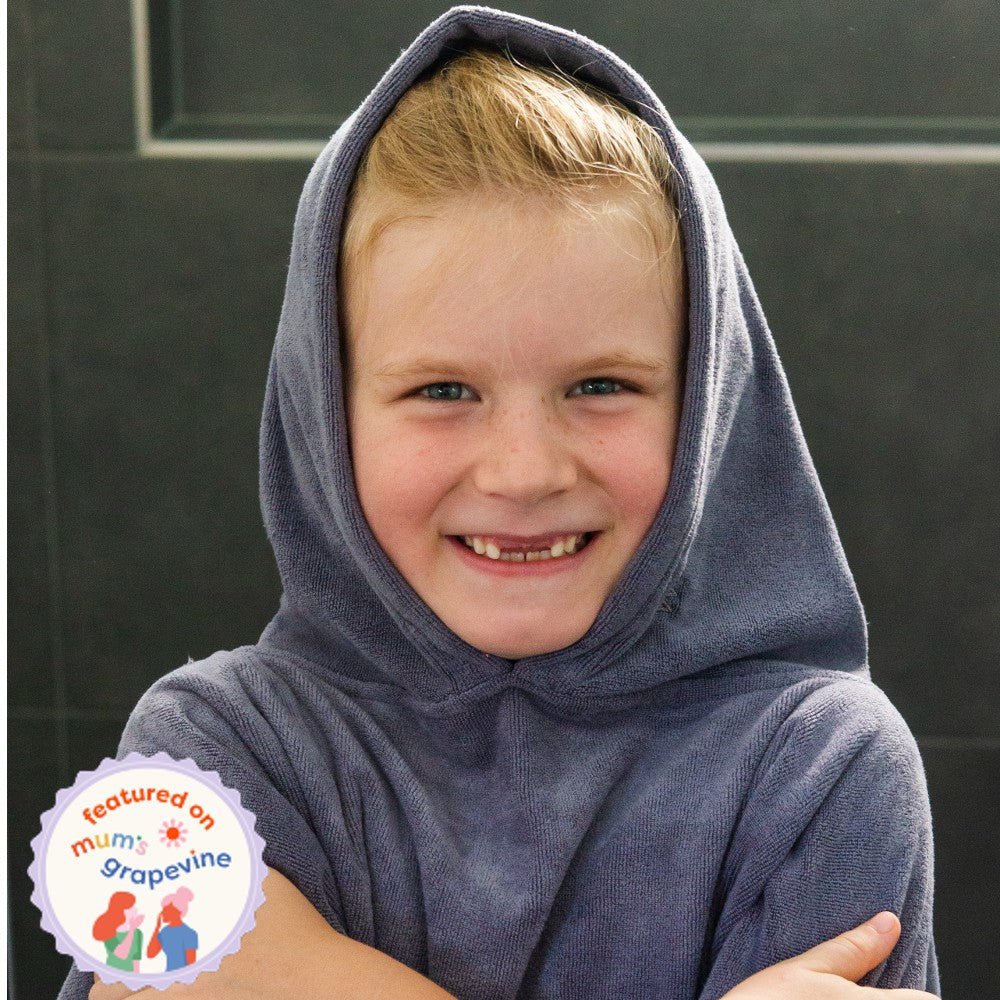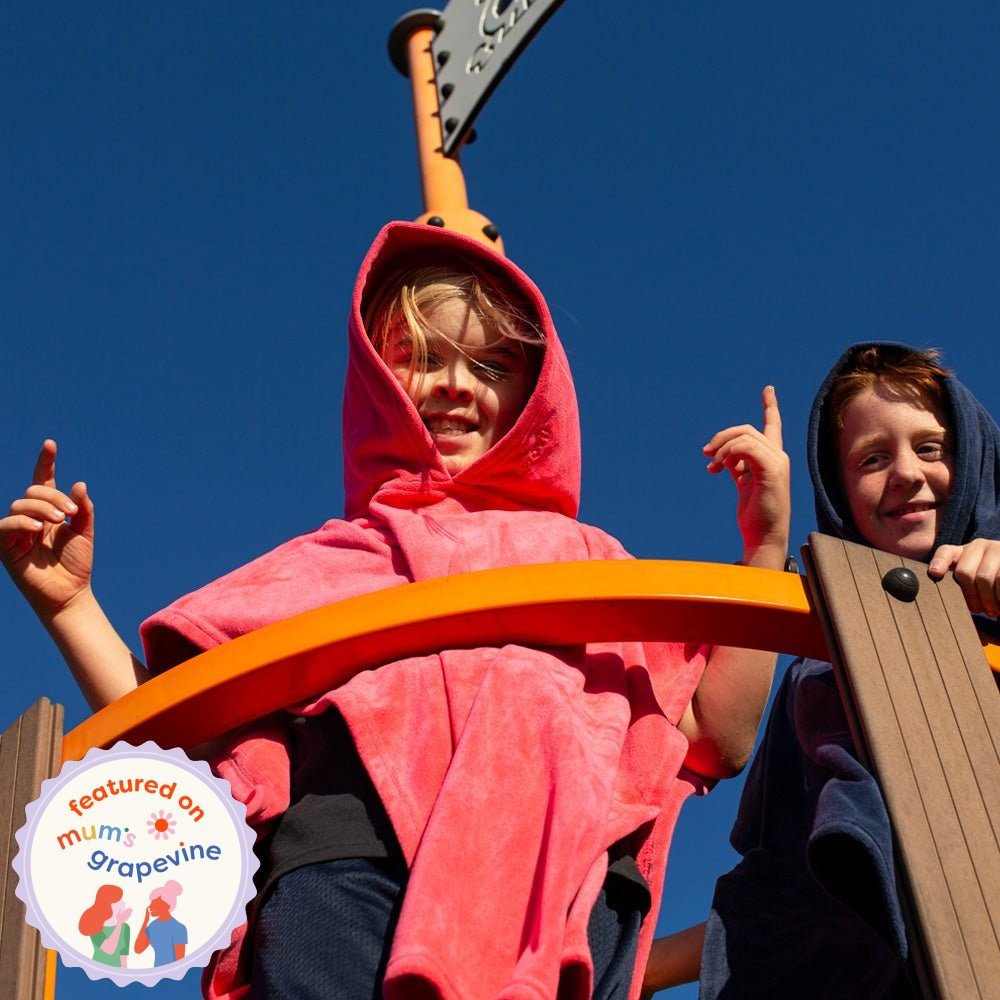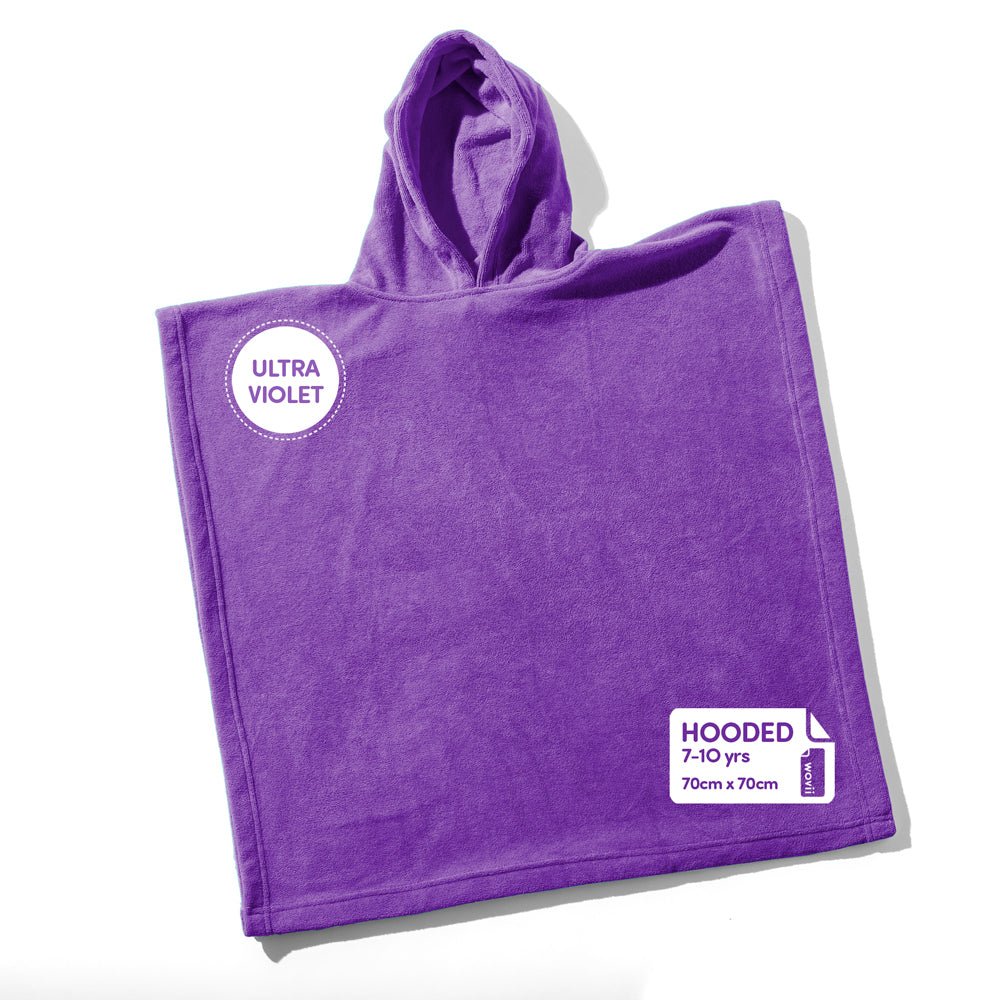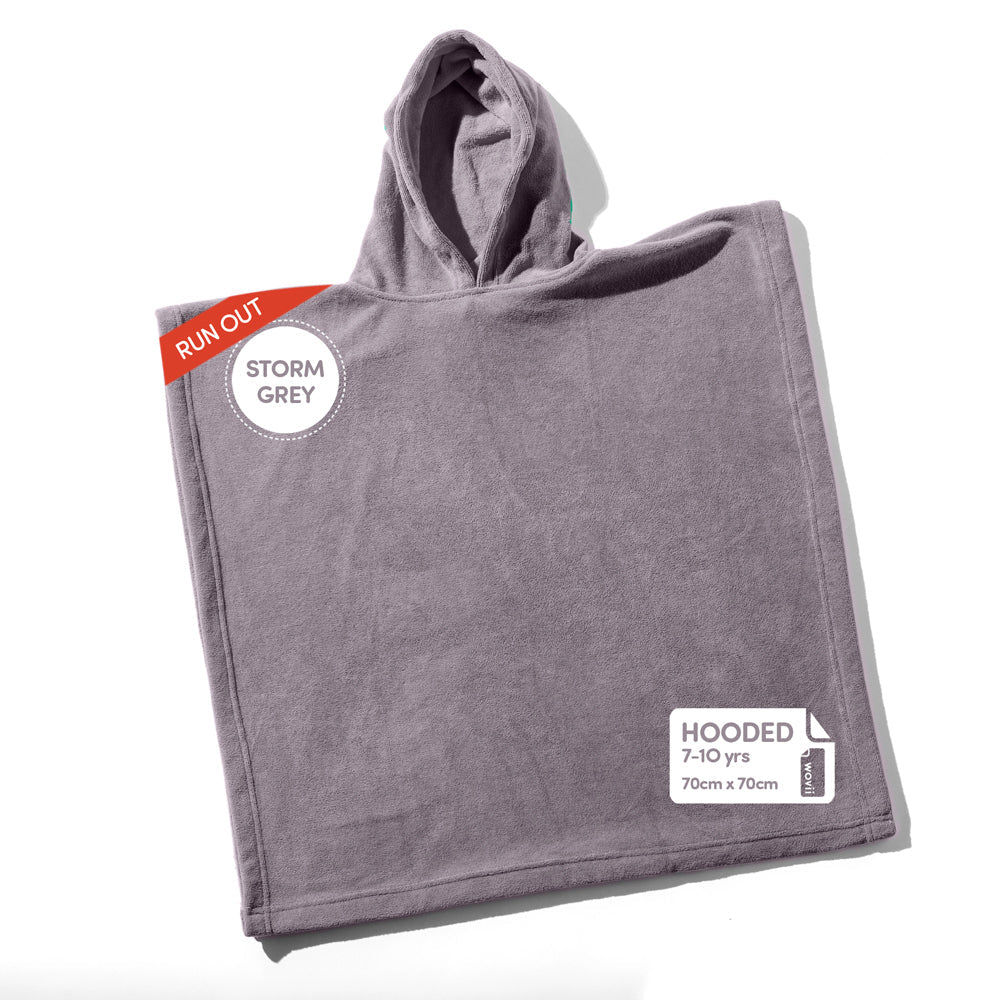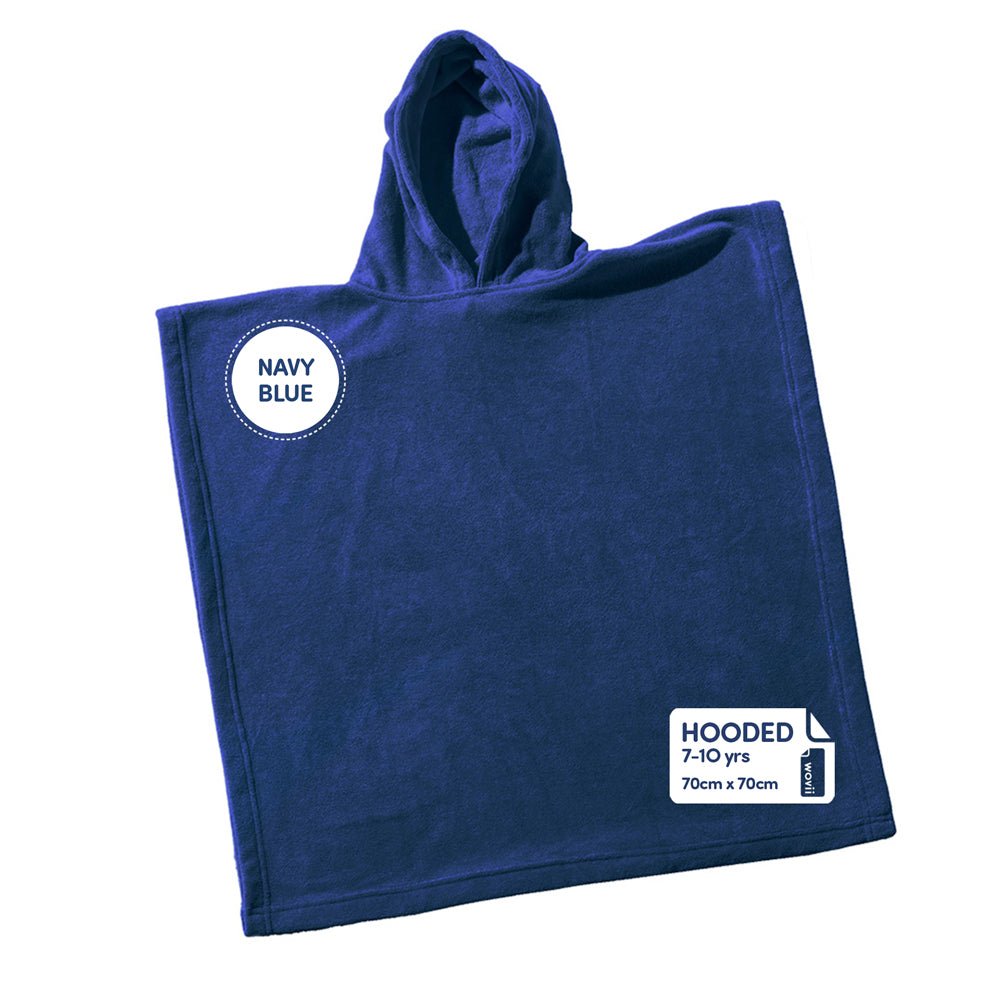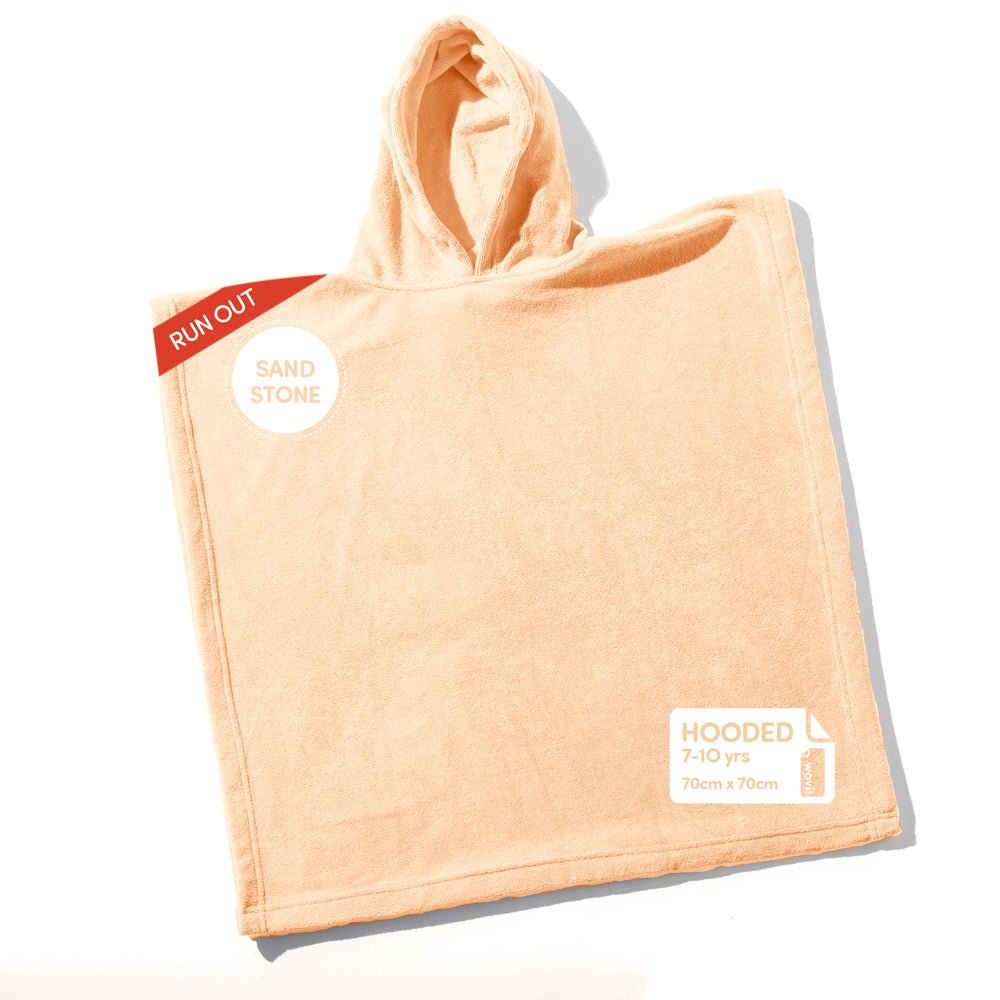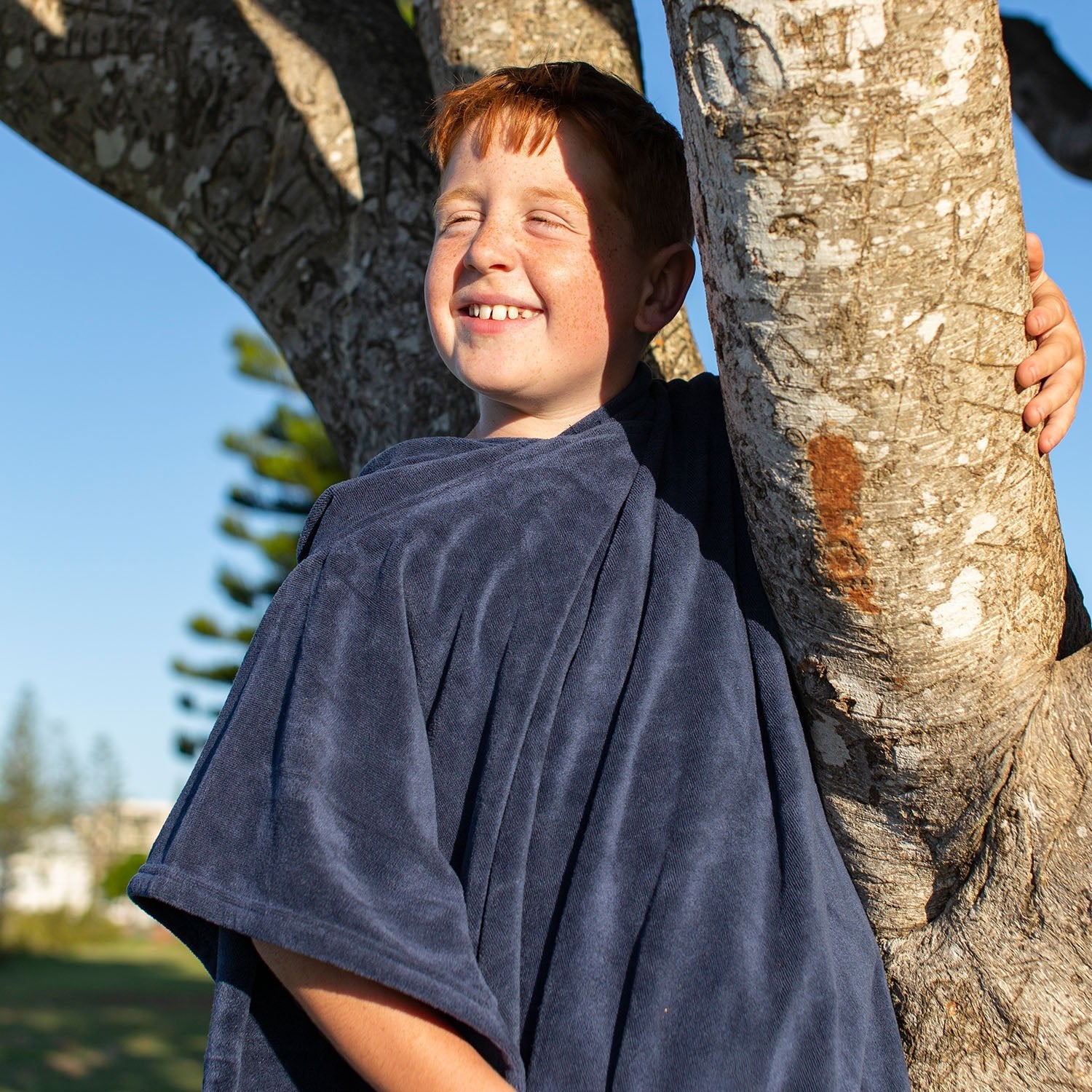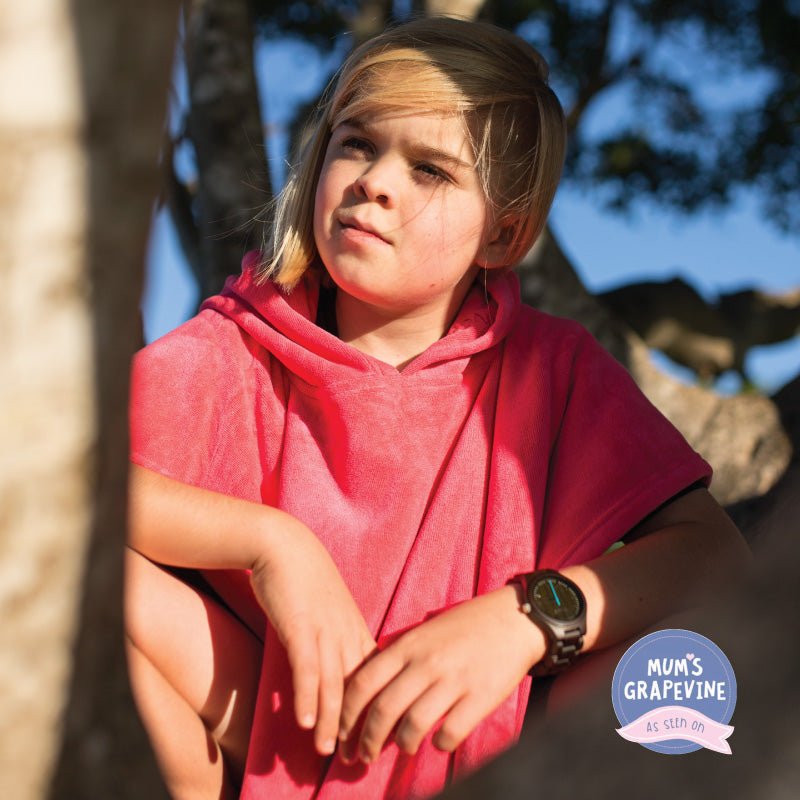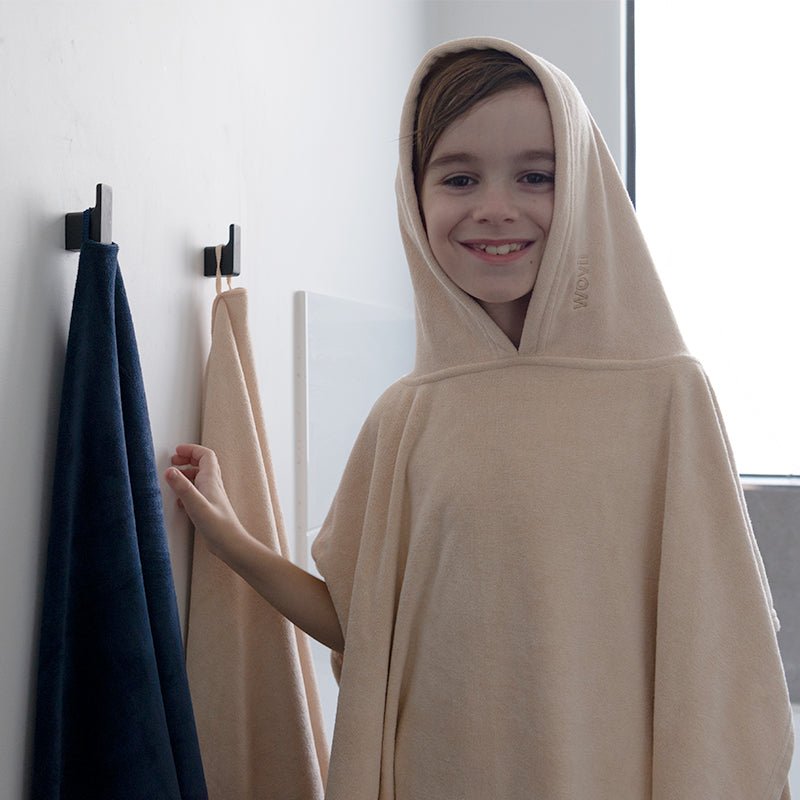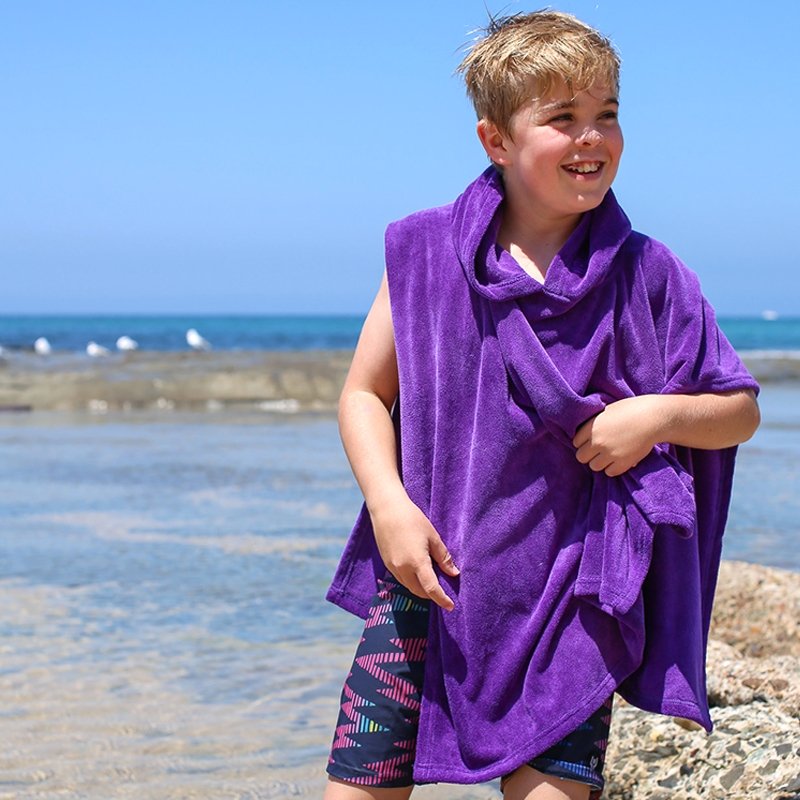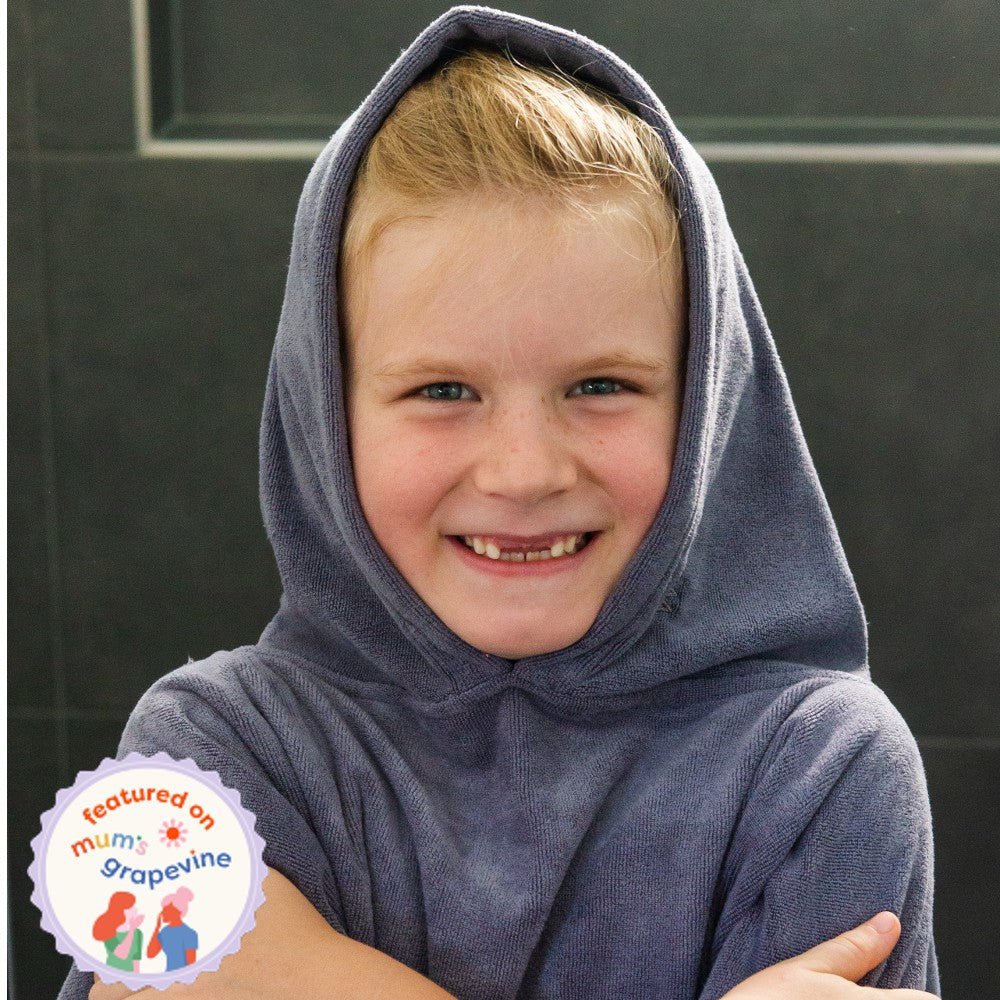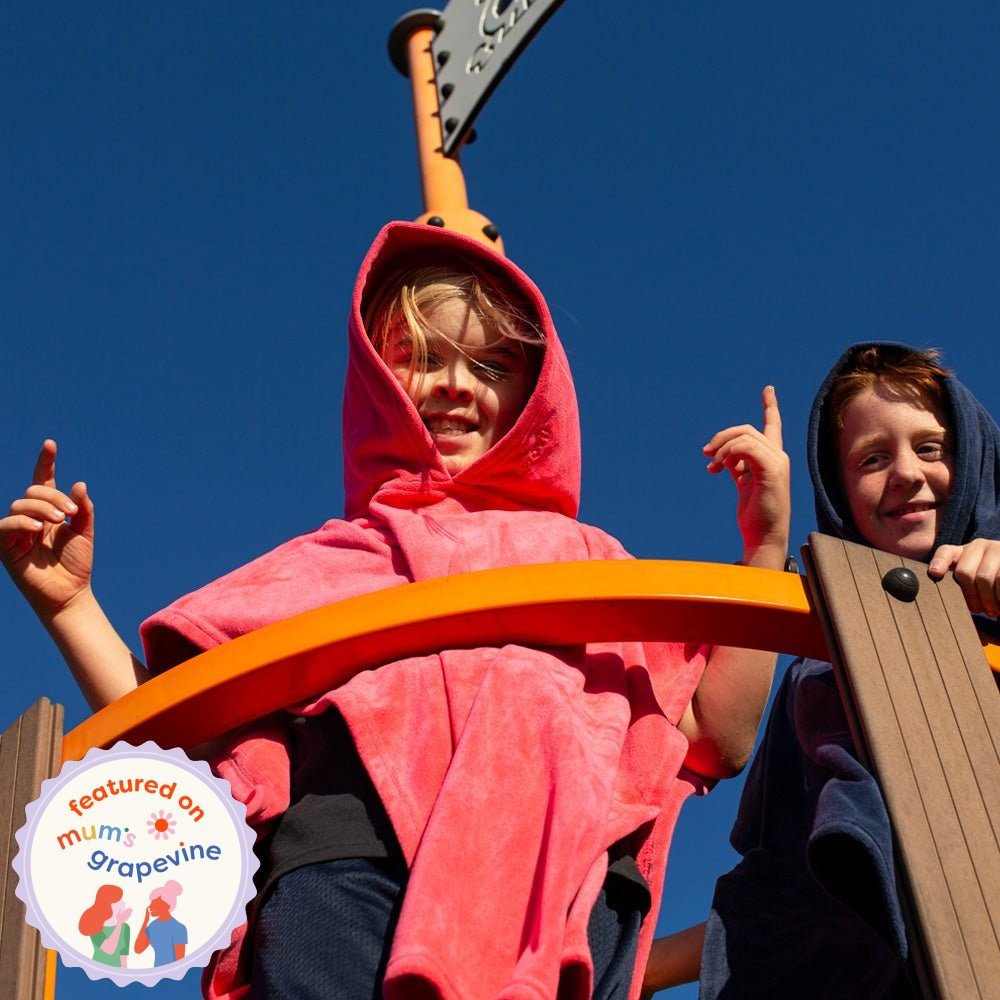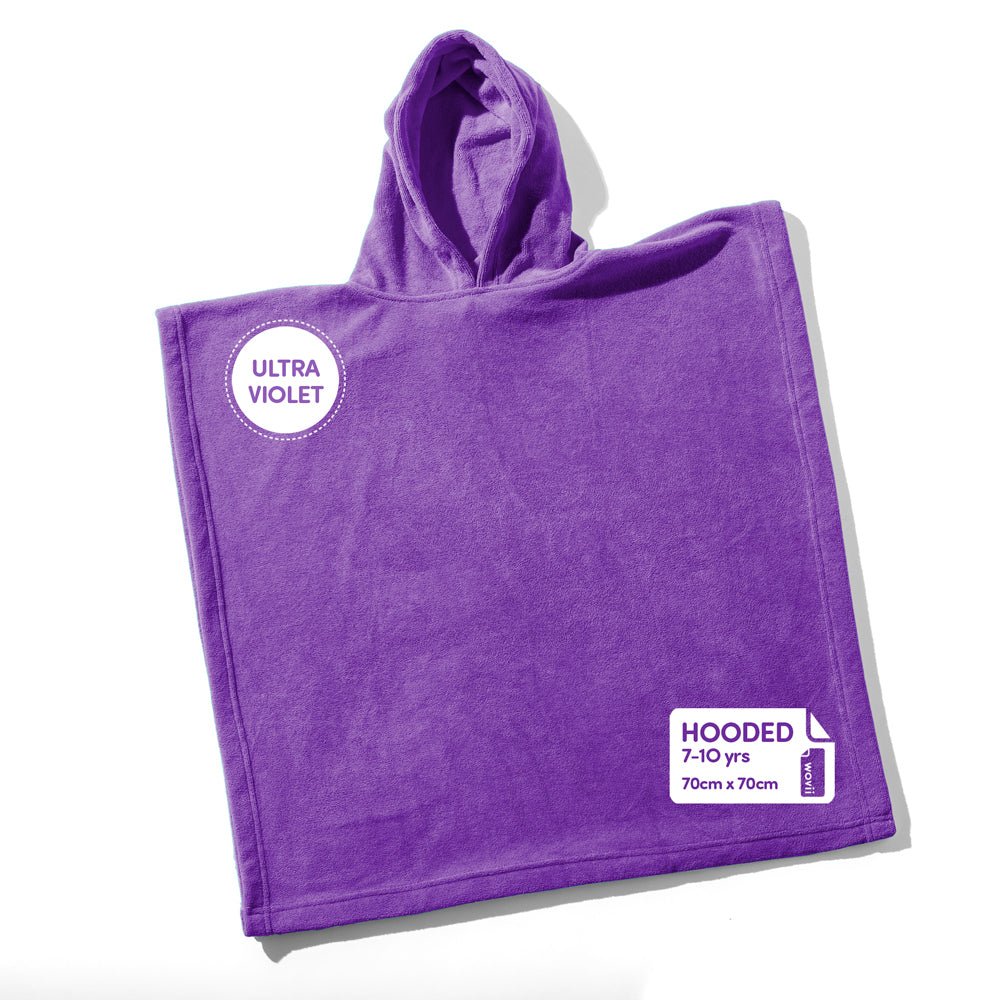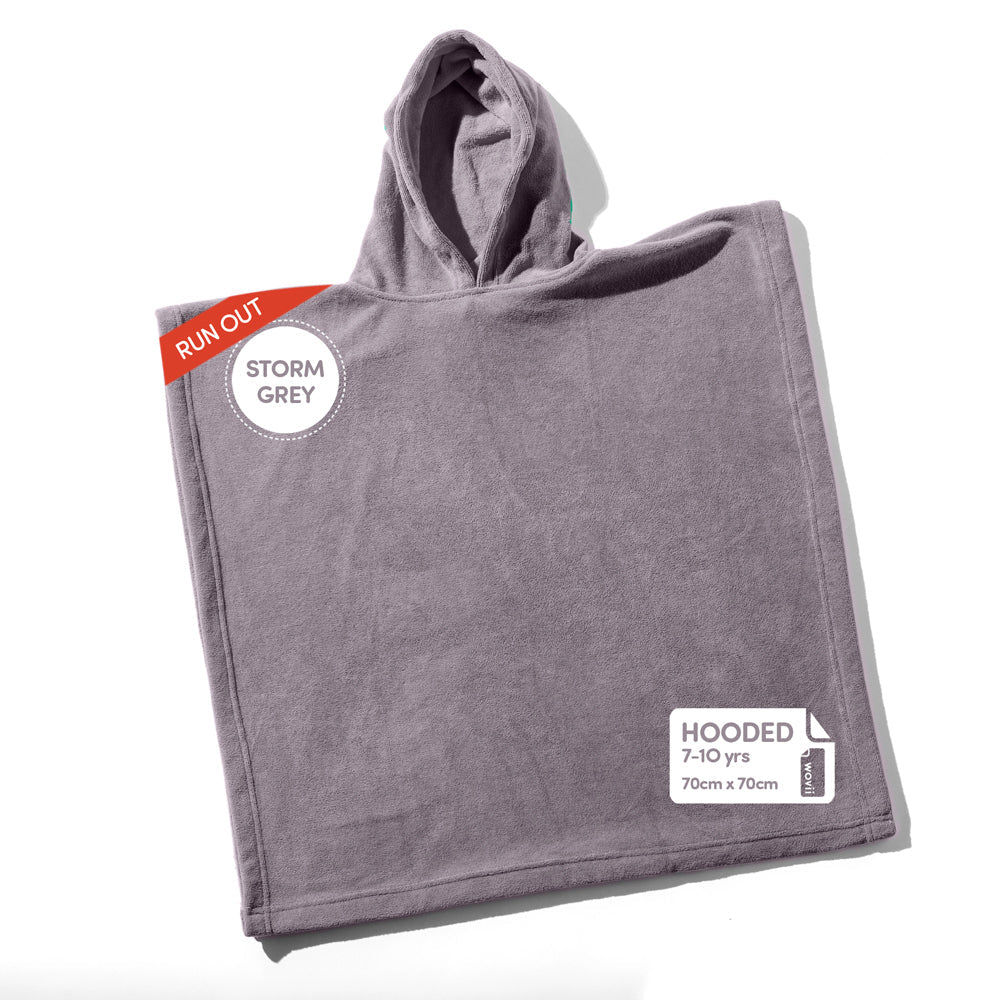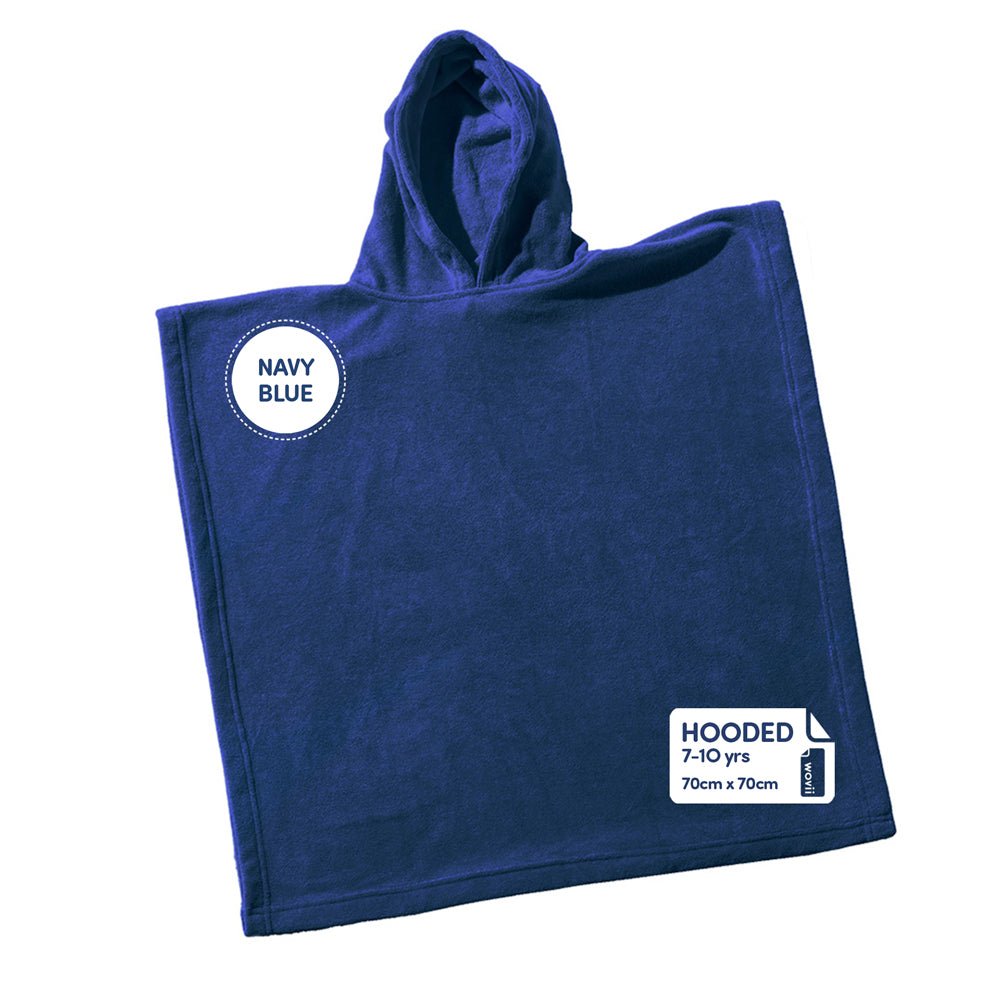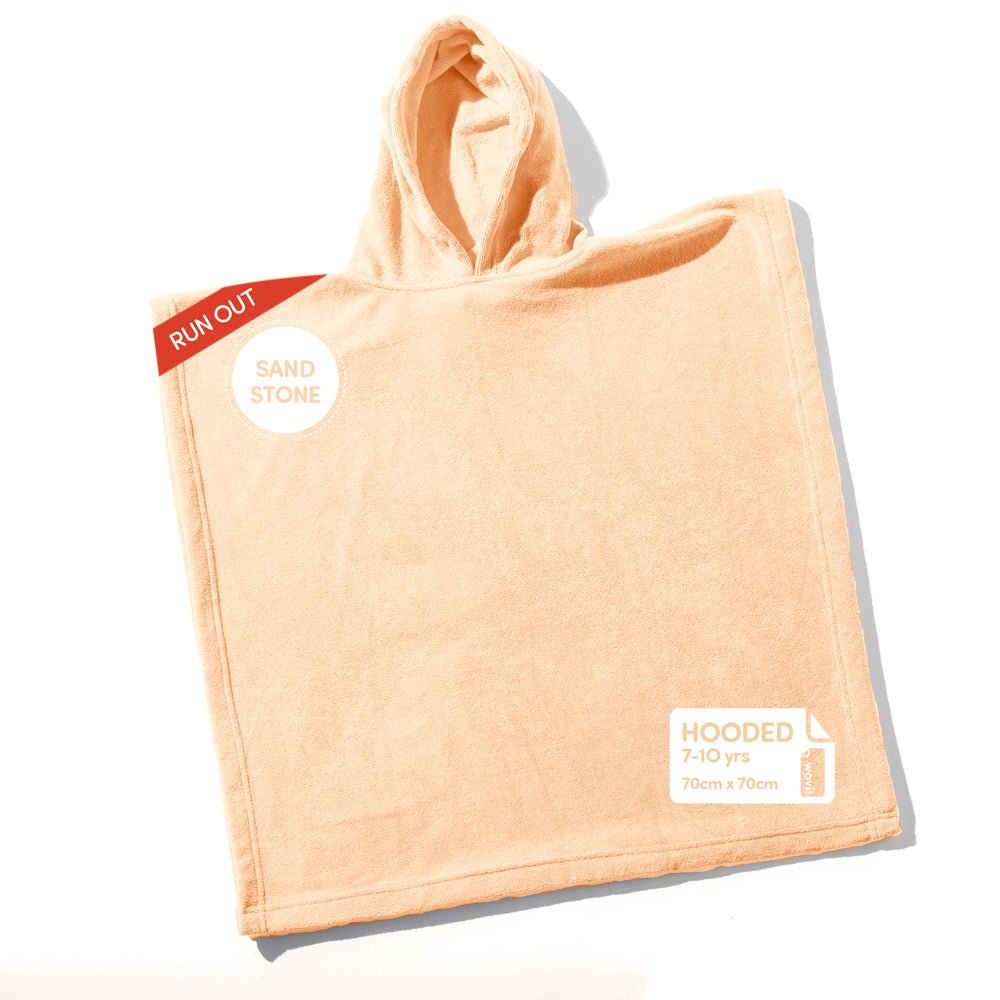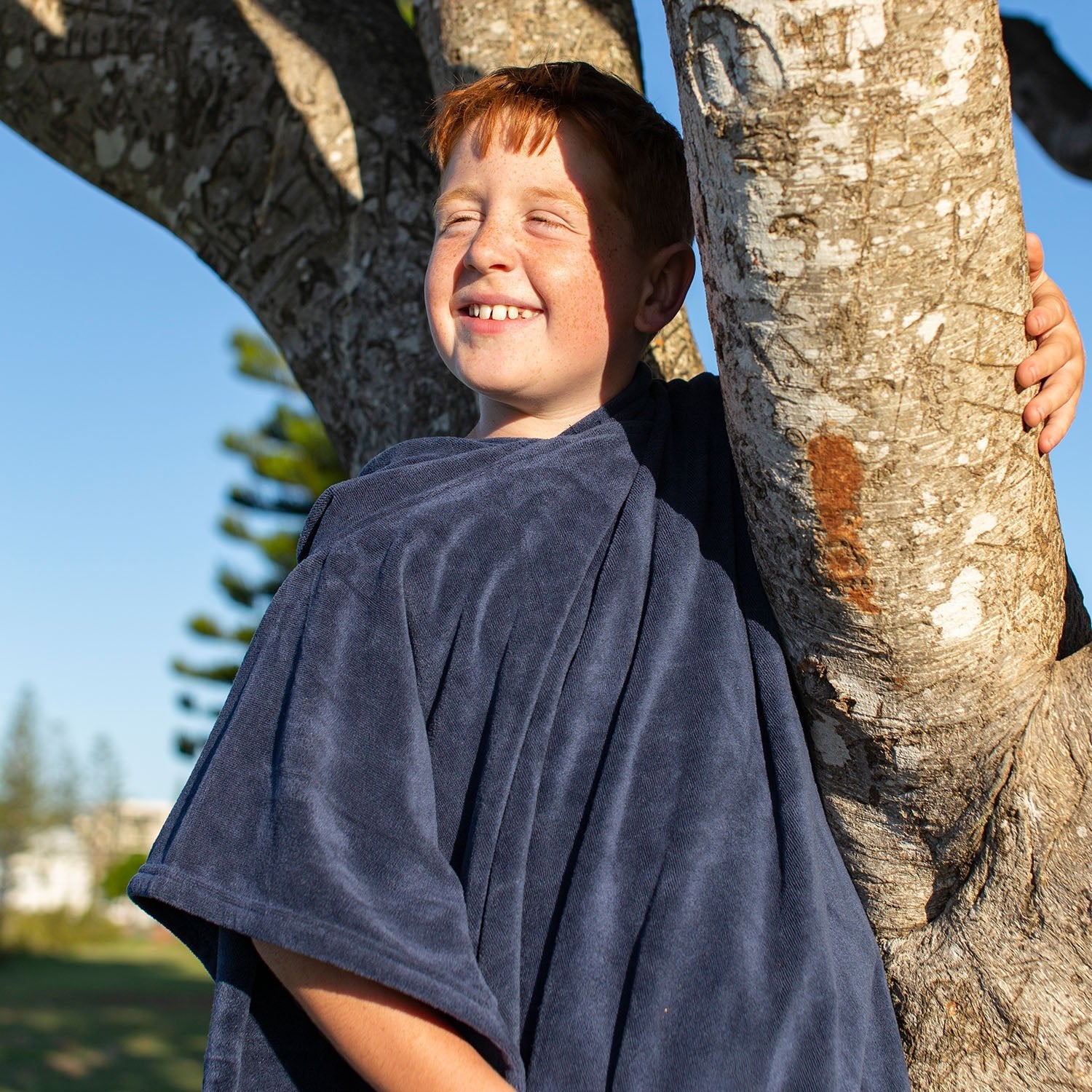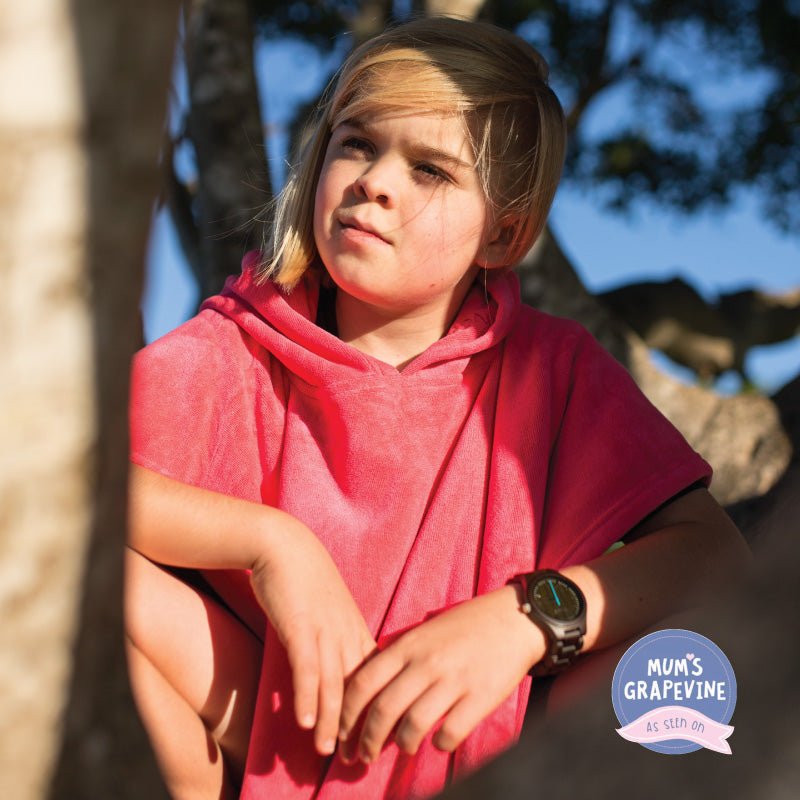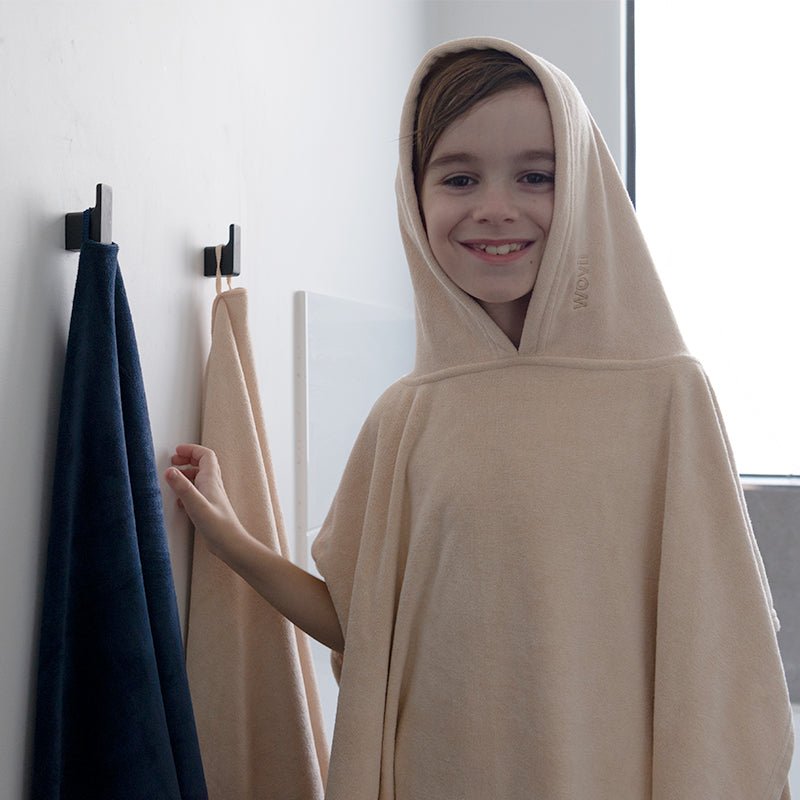 Amazing!
The towels are soft and feel great! Bought for all 3 of my kids are they're so excited to use them! Also outstanding customer service. Thank you
Warm and Fluffy
Much thicker than microfibre so warmer and hoping more absorbent. Love the hood and they can get changed underneath. Very happy with purchase. Could be longer....
Wovii are legit the best
Wovii towels and hooded towels are by far the greatest thing ever! The towels take up less space than a usual towel and yet they dry more and more quickly. The hooded towels are perfect for after swimming!
Great for swimming lessons
My grandchildren loved their hooded Wovii ponchos and have put them to use straight away for their swimming lessons. The ponchos make it very easy to slip them over their heads after swimming.
Perfect product but curious about sizing
We've had this towel for about a month now and I'd say it's great for my son when he goes to his swimming lessons as it is long enough to cover the length of his body, so it keeps him warm from the cold. It's lightweight, easy to use and pack in his bag. That being said, he's a small 6 year old and I think it's a perfect size for him now, so I'm curious to see if it'll be suited for him when he's in the 7-10 age range. Great product otherwise!